Vintage 1989 Batman "The Bat Mobile" Graphic Beach Towel Wall Art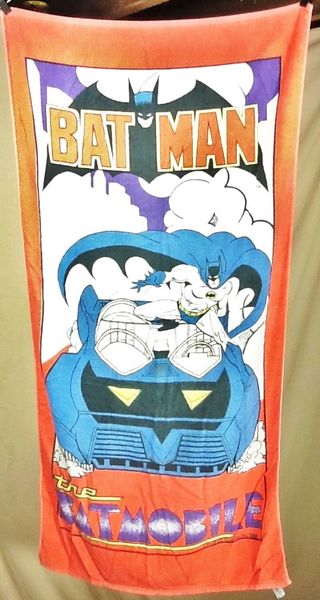 Vintage 1989 Batman "The Bat Mobile" Graphic Beach Towel Wall Art
Description
For sale is vintage 1989 Batman "The Batmobile" graphic beach towel wall art. This beach towel is in good condition overall but does have some fading in the graphics.
Color: Red
Issues: Some fading throughout the graphics of the towel
Measurements:
Length: 56"
Width: 28"
- We offer free shipping anywhere in the U.S.A.
- Make offers on anything you see!
- Returns accepted…
Click here for further information
Click on the links below to follow us on social media!
Like to haggle?
Reviews